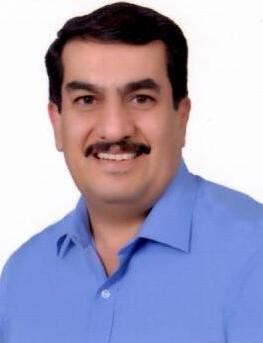 Shri Rajbir Singh Panwar
Rajbir Singh Panwar, is an Indian Forest Service Officer of 1991 Batch borne on Gujarat Cadre. He joined as regular MD, NAFED on 29.03.2022.
He holds Post Graduate Degree in Agriculture, Post Graduate Degree in Forestry, M.Phil. in Social Sciences and Post Graduate Diploma in Public Administration from various reputed Indian Universities. He has received many awards and scholarships during his academics and professional careers including Minister of Environment and Forests Gold Medal for Best Probationer during his professional training at Indira Gandhi National Forest Academy, Dehradun, India.
He has 32 years of rich experience of working in Forests, Wildlife and Tourism Departments of Gujarat State and different Ministries in Government of India on central deputation. During his postings in State and Central Government, he has held various important positions and successfully handled major schemes of State Government and Government of India including Externally Aided projects.
He has travelled to several countries and has attended many International Workshops, Study Tours and Seminars on various important issues in Germany, Spain, USA, Brazil, Argentina, Indonesia, Thailand, Vietnam, Uzbekistan, Nepal, Bangladesh, Australia, New Zealand, Fiji and Kingdom of Tonga to represent Government of India and also visited South Africa and France for comparative study of policies of developed and developing Nations.
Before joining as MD, NAFED, he was working as Joint Secretary and Mission Director of Mission for Integrated Development of Horticulture in the Ministry of Agriculture and Farmers Welfare, Government of India. During his tenure as Joint Secretary, he also held the additional charges of Managing Director, National Horticulture Board and Chairman, Coconut Development Board successfully.